Things to do in Spicewood, Texas
Spicewood, Texas, is nestled within the Hill Country, is a haven for escaping city life and exploring nature.
Whether you're looking to go on a hike or cool off in a swimming hole,Spicewood and the surrounding area have plenty to offer.
---
Krause Springs
Krause Springs is a well-known camping & swimming site located in the beautiful Hill Country of Texas. It is located in Spicewood, Texas approximately 30 miles west of Austin. The 115 acre property is listed on the National Registry of Historical Sites and has been privately owned by the Krause Family for over 50 years.
Krause Springs has many natural sites to explore. There are 32 springs on the property, and several feed the manmade pool and the natural pool which flows into Lake Travis. It's a refreshing treat to swim in the Springs during the hot summers of Texas! If camping is in your plans, there is primitive tent camping as well as 24 RV sites with water and electricity available. Guests are also welcome to relax and to stroll through the Butterfly Gardens; take time to listen to the music of the wind chimes and the fountains during your visit!
404 Krause Springs Road
Spicewood, TX
830-693-4181
http://krausesprings.net/about-us/
---
Pace Bend Park
Lake recreation, cliff trails, camping, mountain biking & climbing, plus sports fields & courts.
2011 Pace Bend Rd N
Spicewood, TX 78669
512-264-1482
https://parks.traviscountytx.gov/find-a-park/pace-bend
---
Hamilton Pool Preserve
Hamilton Pool Preserve is a natural pool that was created when the dome of an underground river collapsed to due massive erosion thousands of years ago.
24300 Hamilton Pool Rd.
Dripping Spgs, TX 78620
512-264-2740
https://parks.traviscountytx.gov/find-a-park/hamilton-pool
---
Grelle Recreation Area
276-acre park is wrapped around an isolation cove on the south shore of Lake Travis. Seven miles of wooded trails ideal for horseback riding and hiking. Campsites are primitive with picnic tables and grills.
640 County Road 412
Spicewood, TX 78669-3314
512-473-3366
https://www.lcra.org/parks/Pages/grelle.aspx
---
Muleshoe Bend Recreation Area
Muleshoe Bend Recreation Area's 6.5-mile mountain bike trail is just one of its recreational opportunities. Riders of all experience levels can enjoy the trail. In the spring, Muleshoe Bend Recreation Area in Spicewood is one of the premiere places to bask in the beauty of Texas bluebonnets.
2820 County Rd 414
Spicewood, TX 78669
512-473-3366
https://www.lcra.org/parks/Pages/default.aspx
---
Cypress Valley Canopy Tours
CYPRESS VALLEY CANOPY TOUR includes 5 ziplines, 2 sky bridges, and a rappel and lasts from 90 minutes to 2 hours. The longest line is over 350 feet and most launch and land in platforms up to 40 feet high in the trees.
1223 Paleface Ranch Rd S
Spicewood, TX 78669-1392
512-264-8880
http://www.cypressvalleycanopytours.com/canopy-adventures/
---
Wineries
Spicewood Vineyards
11419 Burnet County Road 409
Spicewood, TX 78669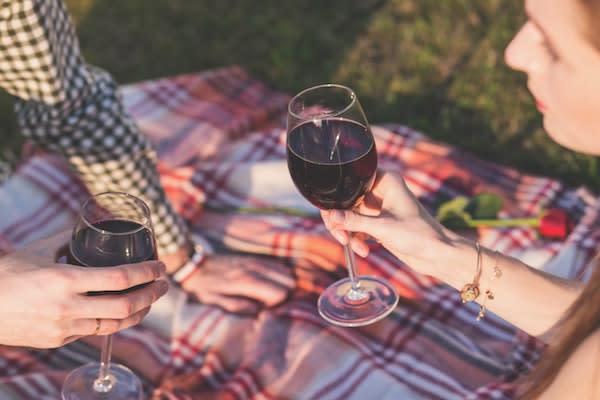 830-693-5328
https://spicewoodvineyards.com/
Stonehouse Winery
Stonehouse Winery is located on Lake Travis surrounded by vineyards producing award-winning wines
24350 Haynie Flat Rd
Spicewood, TX 78669-1423
512-264-3630
http://stonehousevineyard.com/
El Gaucho Winery
El Gaucho Winery serves fine wines from Argentina in the Texas Hill Country
21301 Kathy Ln
Spicewood, TX 78669-6517
512-382-0620
http://elgauchowinery.com/